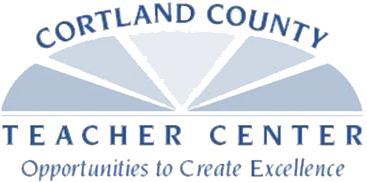 Teacher Center
Position(s) Available
TITLE: Teacher Center Director
STATUS:
Part Time (10-12 Hours/Week)
PAY RATE: Commensurate with experience
EFFECTIVE DATE: 2015–16 School Year
SUMMARY:
The Director is responsible for serving the teachers in constituent districts by coordinating and managing all aspects of the Teacher Center operations including grant and budgeting, professional development, and networking and collaboration at the state and regional levels.
SKILLS & EXPERIENCE:
Excellent written and verbal communication skills

Effective leadership and supervision of colleagues

Strong time management and organizational skills

Knowledge and understanding of government mandates and current events impacting teachers

Experience using modern digital office including: email, spreadsheet, and word processing programs, social networking sites, and document sharing tools

Familiarity with strategies for effective public relations

Sensitivity to diverse challenges of the teaching profession

Creativity and enthusiasm
QUALIFICATIONS:
Minimum of 5 years as a PreK-12 classroom teacher

Prior experience with and knowledge of models for professional development delivery and assessment
Consideration: Currently one director has been serving three area Teacher Centers: Cortland County, Dryden, and Lansing–Groton. Please note the Center(s) for which you are interested in applying.
TO APPLY:
Please submit a cover letter and resume no later than May 15, 2015 to:
Teacher Center Policy Board President
Email: This email address is being protected from spambots. You need JavaScript enabled to view it.
AN EQUAL OPPORTUNITY EMPLOYER
We consider applicants without regard to race, color, religion, creed, gender, sexual orientation, national origin, age, disability, marital, or veteran status, or any other legally protected status.
Please Note: This position is available for the 2015-2016 school year contingent on NYS legislative funding